The mission of the Columbia Jewish Film Festival is to offer outstanding world cinema that promotes awareness, appreciation and pride in the diversity of the Jewish experience. Reaching out to the entire greater Columbia area, the Festival's aim is to educate, illuminate and entertain through film; including history, language, people, the State of Israel and the history of the Jewish people from pre-biblical to modern times.
Trailers Below | Tickets coming soon
THE MUSEUM
October 20 at 12:30 pm
Sponsored by Lyssa & Jonathan Harvey and Heidi & David Lovit
(74 Minutes/English and Hebrew with English subtitles)
Explore the Israeli soul through the Israel Museum, the nation's most important cultural institution. The museum holds clues to the character, psyche, values, and aspirations of a nation. The treasures of Jewish civilization are beautifully displayed by director Ran Tal, who spent 18 months observing the daily routine of the museum at the time of its 50th anniversary. Featured are the people who value these treasures, curators, artists, guards, volunteers, soldiers, students, art lovers, and others.
THE OTHER STORY
October 22 at 7:00 pm
(118 Minutes/Hebrew with English subtitles)
Described as an epic adventure, starring artists, werewolves, heroes, Nazis, a comic book and baguettes with a lashings of French mayonnaise, Monsieur Mayonnaise, recounts the remarkable story, by Philippe Mora, of his German-Jewish father's work with the French Resistance working with Marcel Marceau, to help smuggle hundreds of Jewish children into Switzerland and his mother's miraculous escape from the gas chamber. From Variety Magazine, "an eye-catching romp sure to play well in the art house equivalent to the Borscht Belt."
SHOELACES
October 27 at 3:00 pm
(98 Minutes/Hebrew with English subtitles)
When Reuven, a surly mechanic, reluctantly takes in his exuberant adult son, Gadi, who has an intellectual disability, both men find their worlds changed. Reuven is determined to make up for his shortcomings as a parent before it's too late, while Gadi finds himself needing to take care of his father in return. A heartwarming story full of love, life, and human connection.
THE KEEPER
October 27 at 5:30 pm
(120 minutes/English, German with English subtitles)
The true story of Bert Trautmann a German soldier held at a British POW camp. Against the backdrop of British post-war protest and prejudice, Trautmann secures the position of Goalkeeper at Manchester City, becoming a British footballing icon. Struggling for acceptance, Trautman's love for an Englishwoman carries him through as he wins over his harshest opponents, including the chief Rabbi of Manchester. Fate twists the knife for Bert and his wife, when their love and loyalty to each other is put to the ultimate test.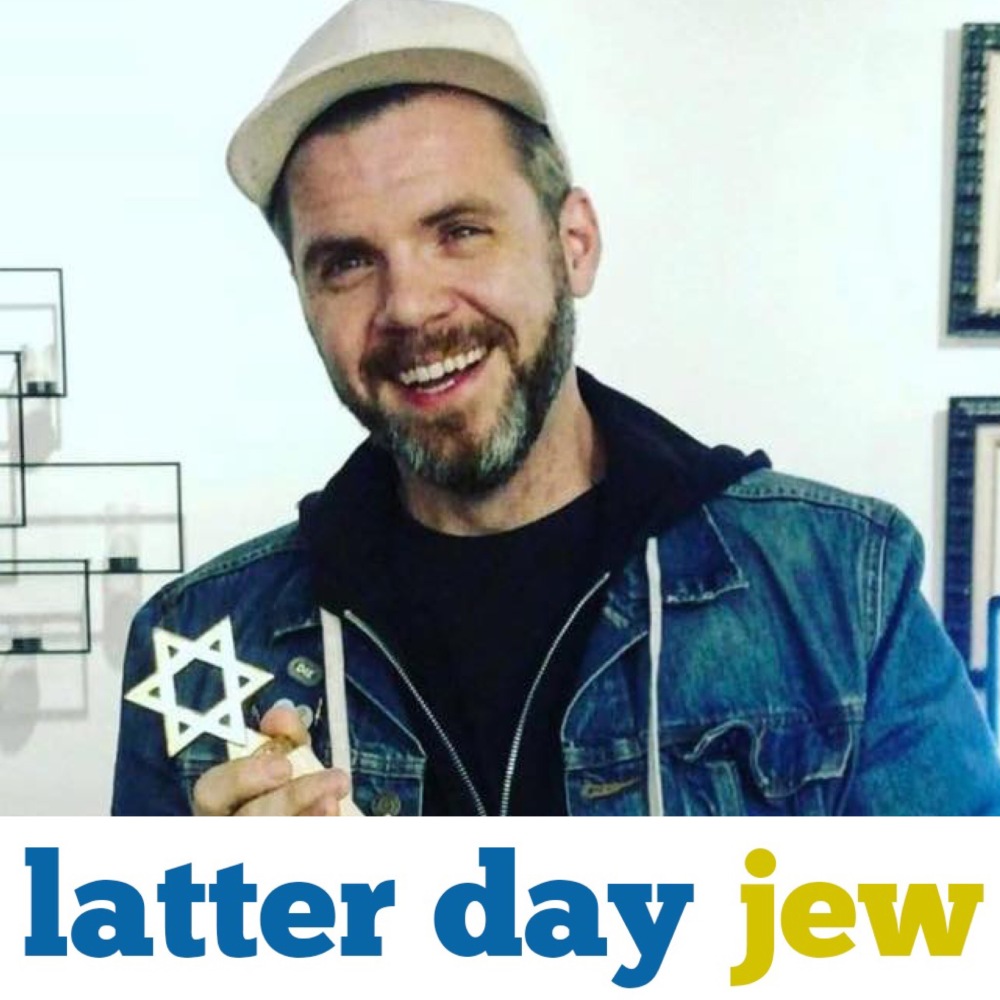 LATTER DAY JEW
October 29 at 7:00 pm
(85 Minutes/English)
Comedian H. Alan Scott, a gay ex-Mormon, converts to Judaism and embarks on a religious journey that culminates in his bar mitzvah. While comedy is king, the best scenes of the film address the true challenges in Scott's conversion: What does it mean for his relationship with his Mormon family in Missouri? How did his scare with cancer impact his religious journey? How does his gay identity intersect with his religion beliefs?
Sunday Shorts
November 3 at 1:30 pm

Student films from the 2019 SC Student Short Film Competition will be shown. Middle, high school and college students created films using the theme Chesed: Acts of Lovingkindness, a concept defined as "loving your neighbor as yourself." A true act of chesed is a good deed done with no expectation of reward and often requires much courage.
FIDDLER: A MIRACLE OF MIRACLES
November 3 at 3:00 pm
Sponsored by Lewis Babcock, LLP.
(92 minutes/English)
When "Fiddler on the Roof'" opened on Broadway in 1964, it explored themes of tradition, religion and anti-Semitism against a modern backdrop of radical social change that addressed gender roles, sexuality and race. With a joyful combination of archival footage and filmed performances, the film illuminates the struggle, brilliance, and Broadway pizzaz that turned a story about an Eastern European shtetl into a universal tale of family, love, loss, and perseverance.
THE REPORTS OF SARAH AND SALEEM
November 5 at 7:00 pm
Sponsored by Toni Elkins
(127 Minutes/English, Hebrew and Arabic with English subtitles)
An absorbing drama from the Palestinian director Muayad Alayan. The film centers on an extramarital affair between a Palestinian man and an Israeli woman and how outsiders misinterpret their efforts to cover for their infidelity. Caught up in socio-political pressure, Sarah and Saleem find themselves trapped in a web of deceit and not even the truth looks able to stop it. Content Warning: Adult Situations
FOOTSTEPS OF MY FATHER
in PARTNERSHIP WITH THE SOUTH CAROLINA COUNCIL ON THE HOLOCAUST
November 11 at 7:00 pm
(38 Minutes/English)
The true story of an act of extraordinary courage by Master Sergeant Roddie Edmonds, a devout Christian from Tennessee who risked his own life to save the lives of 200 Jewish G.I.s when they were prisoners of the Germans in WWII. Following the film, we will be joined by Roddie Edmonds' son, Pastor Chris Edmonds and Stanlee Stahl, Executive Vice President of the Jewish Foundation for the Righteous for a discussion.
---
Special Events
Sunday, October 20
11:00 am Opening Brunch | 12:30 pm screening of The Museum | $40 | RSVP REQUIRED by Oct 16 | Call the Katie & Irwin Kahn JCC (803)787-2023 to RSVP.
Celebrate the opening of the 2019 Columbia Jewish Film Festival at the Columbia Museum of Art. Ticket price includes:
a scrumptious brunch catered by Gourmet Rosea
welcome address by the Deputy Director of the CMA
the screening of the Israeli film, The Museum
following the film, tour the CMA galleries including the special Van Gogh and His Inspirations exhibit.
Tickets to this event are limited and will sell out. Reservations are required. Call the Katie & Irwin Kahn JCC (803)787-2023 to RSVP
Picture a 30 year old, converted Jew, preparing for his Bar Mitzvah in a room full of 12 year olds. That's H. Alan Scott, The Latter Day Jew.
On October 29, join us as we welcome to Columbia, SC, comedian H. Alan Scott with Aliza Rosen, the Director/Producer of The Latter Day Jew.
Scott and Rosen will introduce the film and participate in a lively discussion about the making of the film and Scott's journey from Mormonism to Judaism.
Veterans Day, November 11 at the Katie & Irwin Kahn JCC at 7:00 pm
Pastor Chris Edmonds, the son of WWII hero Master Sergeant Roddie Edmonds, and Stanlee Stahl, Executive Vice President of the Jewish Foundation for the Righteous, will introduce Footsteps of My Father. Following the film, Edmonds will provide more intimate details of his father's courage and bravery, saving the lives of more than 200 Jewish American soldiers in a POW camp in Germany in 1945.
Pastor Edmonds serves as Senior Pastor of Piney Grove Baptist Church in Maryville, Tennessee and is the founder of Roddie's Code, LLC, and The Roddie Edmonds Foundation; organizations committed to extending the legacy and leadership of Sergeant Edmonds to future generations. Pastor Edmonds is the author of NO SURRENDER: A Father, A Son, and an Extraordinary Act of Heroism That Continues to Live on Today. After the program Pastor Edmonds will be available to sign his book.
This program and film are underwritten by the SC Council on the Holocaust as part of the Columbia Jewish Film Festival. There is no charge, but tickets are required. Call the JCC at (803) 787-2023 to reserve your ticket.
---
Schedule
---
Sponsors
Community Sponsor

Platinum Sponsor
Silver Sponsors